Riversway's varied ministries depend upon resources, both people's time and financial giving. If you feel you have time to spare and would like to volunteer at Riversway please visit our Volunteer page.
However you contribute to Riversway…Thank you!
If you would like to support Riversway financially then there are….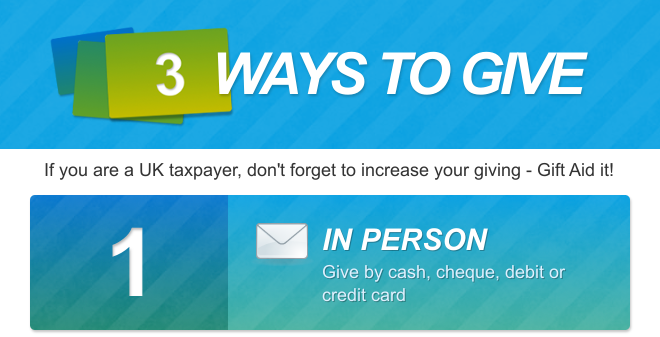 In Person
We'd love you to come along to any of our activities and join in with us. From our worship services to events for all ages Riversway might well have something to suit you.
Donate Now
You can give to Riversway Elim Church online using your debit or credit card. This is a quick way to give an instant one off gift. Give a one off donation to Riversway Elim Church by clicking on this link….

Smartphone Giving
You can make a donation at any time direct from your Smartphone. All you need is a smartphone that can connect to the internet and a debit or credit card.
Simply text: CS015 to 64647
You will receive a text message with a link to make your donation on your smartphone's internet browser. After making your gift, you have the opportunity to save your details so that when you make your next donation, it's even quicker to give. So whether you are at church and don't have cash or a cheque with you, or at any other time, making a donation is easy.
Or scan the Givt QR code and follow the instructions!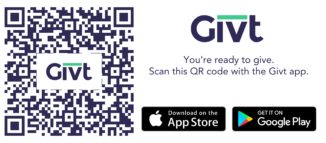 Bank Transfer
You can set up a Standing Order to give regularly to Riversway Elim Church by completing a form and handing it in to us. The form also includes a Gift Aid form which, if you pay UK tax, can increase your giving by 25%. You can pick up a copy from our reception.