Learn English at Riversway
We have developed flexible teaching strategies to help you learn English at Riversway in Shrewsbury.
We specialise in teaching ESOL at all levels from Entry Level 1 (A1) to Level 3 (C1) and prepare learners for all examinations. We also help learners to prepare for the Life in the UK Test, and we teach the English needed for the UK Driving Theory Test.
All our teachers hold internationally recognised qualifications.
Lessons are Monday to Friday, 10:00 – 12:00 and 14:00 to 16:00 by appointment. The cost of each 2 hour lesson is £5.
Prepay discounts are available so that a six week block costs only £25. Call …… now to book your lesson.
Learn English from Riversway
We teach English (ESOL and EAL). We offer lessons worldwide, online (Skype).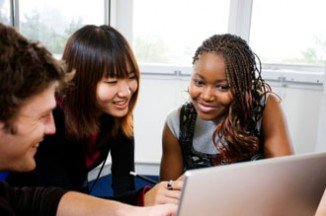 No English?
Applying to University and requiring IELTS?
Wanting to pass a Cambridge examination?
Needing to improve your speaking skills?
WE CAN HELP YOU!
All our teachers are fully qualified, up to MEd and Diploma OET (On-line English Language Teaching), and they are well experienced teachers. All are native English speakers.
Special offer! Lessons now only 18GBP per hour.
Call now to book your lesson.
For further information call 01743 463970 or e-mail info@riverswayenglish.org